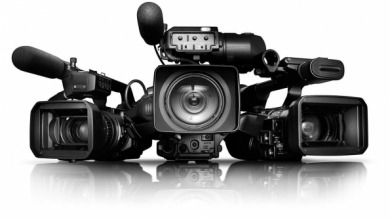 New Legislation Brings Change to Texas Court of Criminal Appeals
The Texas Legislature recently amended Government Code Chapter 22, sub-chapter D by adding §22.303, which allows for the recording of certain court proceedings, most notably in the Texas Court of Criminal Appeals.[1] The Court of Criminal Appeals had previously enforced a strict no-camera policy.[2] If funds are available to cover the cost of the equipment and installation, the amendment would require the court to post on its website video recordings of oral arguments and public meetings.[3] The Legislature has promised to provide the court with $346,000 to purchase equipment and operate the video camera system for the next two years beginning on September 1,[4] the date the amendments took effect.
Smile for the Camera
Section 22.303 is a victory for supporters who believe the camera installation will create more transparency in the courtroom. The Court of Criminal Appeals' civil counterpart, the Texas Supreme Court, is no stranger to video recordings, as it has been posting oral arguments online for a decade.[5] Former Texas Supreme Court Chief Justice Wallace Jefferson remarks that the video recordings have helped archive oral arguments, provided accessibility to a broader audience, and even motivated jurists to be more prepared in the courtroom.[6]
Capturing a New Age
Opponents of video camera installation, such as the U.S. Supreme Court's Justice Stephen Breyer, worry that the fear of being recorded and looking foolish will change how lawyers and judges will naturally proceed in the courtroom.[7] The U.S. Supreme Court has yet to install video cameras, although 29 states do video record and post their oral arguments.[8] Supporters are hopeful that camera installation will become a trend across the nation, as it allows not only for greater transparency but for "greater faith in the decisions made by the…government."[9]
Source: O'Connor's